20 September 2019. A 'secret vault', Dairy Road Precinct, Canberra
Dairy Road Precinct, on the edge of Canberra's industrial suburb of Fyshwick, may be the least likely venue imaginable for a dance performance. A largely uninviting area, it is filled with buildings in hard-edged contemporary architectural style; there is little adequate signposting; and the precinct is difficult to navigate and to find the building one wants, even in daylight let alone at night. It is home to various organisations and start-up companies and seems to be filled with warehouses and vehicle yards. But a large warehouse, once used as a storage bunker by the Australian Mint, was the somewhat surprising venue for From the Vault, the latest production staged by Alison Plevey and her Australian Dance Party.
From the Vault looked at personal values that the Party thought were significant in our current society. The ideals that topped the list during research for the work were Safety, Freedom, Wealth, Individuality, Truth and Connection. Each of these ideas was examined in a distinct section with one particular dancer leading each part. While the values being put forward were not instantly recognisable (I later read the program notes), From the Vault was clearly about people's emotions, thoughts and personal ideals. It was a work with which we, the audience, could immediately identify and it really didn't matter if one's thoughts strayed from what was written in the program (especially if it wasn't read prior to the performance). I saw the Wealth section, for example, as being about greed and even gambling, and of course related it instantly to the original function of the performance space, especially when coins rained from above and were exchanged and tossed between the dancers. But, with its emphasis on people and their values, however one perceived what those values were, From the Vault was by far the best work I have seen from the Australian Dance Party.
Of course to be the best work I had seen from Plevey and her Party, From the Vault also needed to be expertly staged and well danced, costumed and lit. The five dancers, Stephen Gow, Olivia Fyfe, Eliza Sanders, Alana Stenning and Ryan Stone, all performed with the power and commitment we have come to expect of them.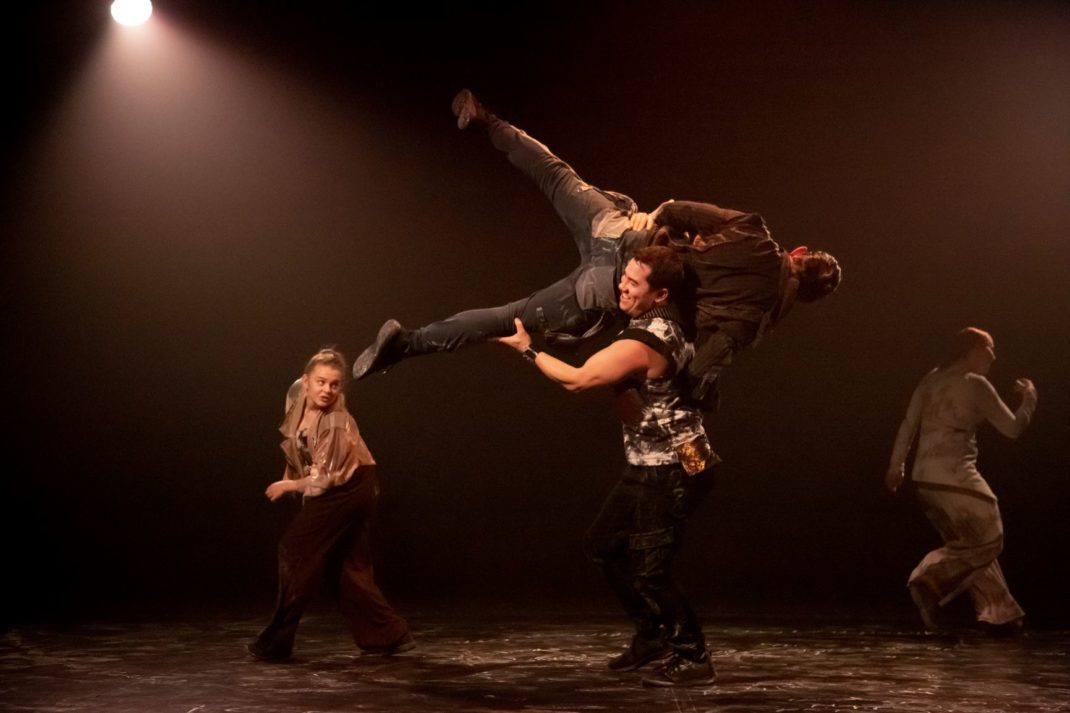 Stone was the standout performer. He led the section that represented Individuality (although to me it seemed more like gentle dominance). The section began with a kind of Mozartian flourish as dancers performed a dance built around a very eighteenth-century reverence. But then, accompanied by Alex Voorhoeve on his magical electric cello, and with a sound design from Andy McMillan, Stone began some of the most beautiful (and I should add individualistic) dancing I have seen for a long time. His limbs seemed to have no restrictions at all, such was the fluidity and freedom with which he moved. His speed and elevation were a joy to watch, and I loved the way he covered the space with his larger movements. I was also impressed with the way in which his body, and every part of his body, filled the immediate space around him. Nothing was a mindless gesture and he seemed totally absorbed in his execution of the choreography. He was a dancer possessed.
Mark Dyson's lighting design added much to the atmosphere with a strong use of colour, down lighting and contrasts of light and darkness. There was mystery there, and the large space available in the 'secret vault' allowed dancers to appear and disappear throughout the performance. Costumes by Imogen Keen, with a mix of fabric from denim to patchwork splendour, were distinctive, attractive and quite chic.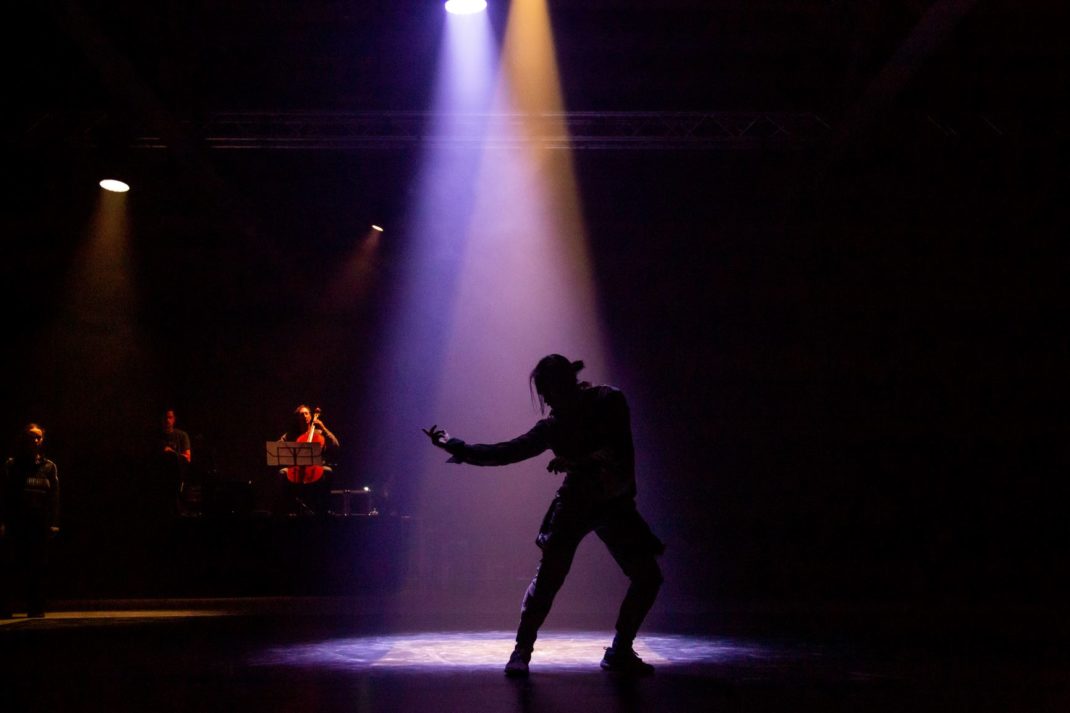 Alison Plevey directed From the Vault and did not perform herself, as she usually does. With Karla Conway as dramaturg, focused direction from Plevey, and an exceptional creative input from the whole team, this work had power and coherence and was an immersive experience for the audience. Four and a half stars.
Michelle Potter, 22 September 2019
Featured image: Ryan Stone (centre) with Olivia Fyfe (left) and Alana Stenning in From the Vault. Australian Dance Party, 2019. Photo: © Lorna Sim