Canberra Critics' Circle Awards: Dance 2016
The Canberra Critics' Circle, a group of Canberra-based, practising critics from across art forms, presented its annual awards in November. Two awards were given in the dance area.
Liz Lea: For her innovative promotion of dance in the ACT exemplified by her co-ordination and presentation of "Great Sport!" at the National Museum of Australia, which spectacularly showcased the work of The Gold Company, Dance for Parkinson's, Canberra Dance Theatre, and of a number of local and interstate choreographers, in a memorable and remarkable presentation.
Alison Plevey: For her tireless and consistent efforts as a dancer, choreographer and facilitator towards advancing professional contemporary dance in the A.C.T through her performances, collaborations, and programs, culminating in the establishment of her dance company, Australian Dance Party.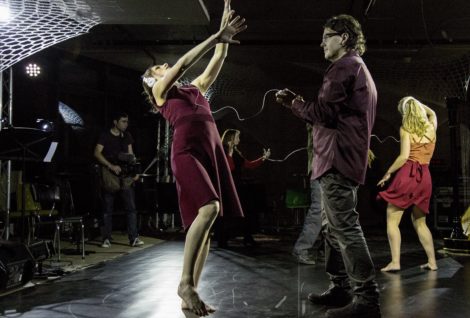 As indicated in the citations, both Plevey and Lea have contributed to the growth of a renewed interest in dance in Canberra. A preview of Plevey's forthcoming show, Nervous, is below under 'Press for November 2016'. My review of Great Sport!, facilitated, directed, and partly choreographed by Lea is at this link.
The Nutcracker: Queensland Ballet
A second viewing of Queensland Ballet's Nutcracker, with a change of cast, had some new highlights. Neneka Yoshida was a gorgeous Clara. She was beautifully animated and involved throughout and there were some charming asides from her with other characters during those moments when she wasn't the centre of attention. Mia Heathcote took on the role of Grandmother, a role that couldn't be further from her opening night role as Clara. But she created a very believable character and, as we have come to expect, never wavered from her characterisation. Tim Neff was a totally outrageous Mother Ginger and Lina Kim and Rian Thompson gave us a thrilling performance as the leading couple in the Waltz of the Flowers.
Another exceptional performance from Queensland Ballet.
Ella. A film by Douglas Watkins
Ella, which premiered earlier in 2016 at the Melbourne International Film Festival, traces the journey of Ella Havelka from a childhood spent dancing in Dubbo, New South Wales, to her current position as a corps be ballet member of the Australian Ballet. My strongest recollection of Havelka with the Australian Ballet is her dancing with Rohan Furnell as the leading Hungarian couple in Graeme Murphy's Swan Lake when I called their performance 'very feisty'.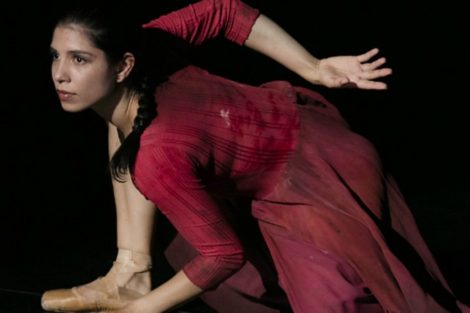 I found the film largely unchallenging, however, and footage of Havelka dancing with Bangarra Dance Theatre was far more exciting to watch than that showing her with the Australian Ballet. Not only that, the commentary from Stephen Page on the nature of Bangarra, and Havelka's role as an Indigenous Australian in that company, was far more pertinent and gutsy than the rather non-committal remarks from interviewees from the Australian Ballet. An opportunity missed from several points of view?
Royal New Zealand Ballet is seeking a new artistic director to replace Francesco Ventriglia who will leave his position in mid-2017. Ventriglia will depart 'to pursue international opportunities.' Before he departs New Zealand he will take on the new role of guest choreographer to stage his own production of Romeo and Juliet in August. His planned repertoire for 2017 includes works by Roland Petit and Alexander Ekman.
Ruth Osborne, artistic director of QL2 Dance in Canberra, has been awarded a Churchill Fellowship to pursue her interest in developing dance projects for young people. More in a future post.
'Wonderful version of Christmas classic.' Review of The Nutcracker from Queensland Ballet. The Canberra Times, 25 November 2016, p. 37. Online version.
'Under the microscope.' Preview of Nervous from Australian Dance Party. The Canberra Times —Panorama, 26 November 2016, p. 15. Online version.
Michelle Potter, 30 November 2016
Featured image: Liz Lea in a study for a forthcoming show, RED. Photo: © Nino Tamburri, 2016