15 August 2015, ARC Cinema, Canberra
Recently I posted a review of Sue Healey's outstanding new work, On View: Live Portraits. On the day I went to see the show, however, a second component of the work, two short films featuring 'icons' of Australian dance, Lucette Aldous and Shirley McKechnie, was not being shown. So I was pleased that I was able to catch these two short films in Canberra as part of a session called 'Dance and the ageing body' during National Science Week.
Of the two films, one was thrilling, the other interesting, although both showed Healey's remarkable expertise as a dance film maker. The one that truly shone for its dance component, and for its relevance to the subject of the ageing body and its capacity to continue to move, was that featuring Lucette Aldous, former star of the Australian Ballet and before that of Ballet Rambert and other English companies. Aldous is now 78 and yet she continues to dance daily. The film shows her giving herself a floor barre, which has long been a hallmark of her teaching and her own practice. Then we see her performing a temps lié-style exercise and then dancing outdoors, first on a grassy area in front of a contemporary Australian homestead, and then beside a flowing stretch of water. She is still an absolutely stunning mover. Some parts of the film are shot in slow motion so we can see very clearly the shape of every movement and the space each movement occupies and fills. Breathtaking.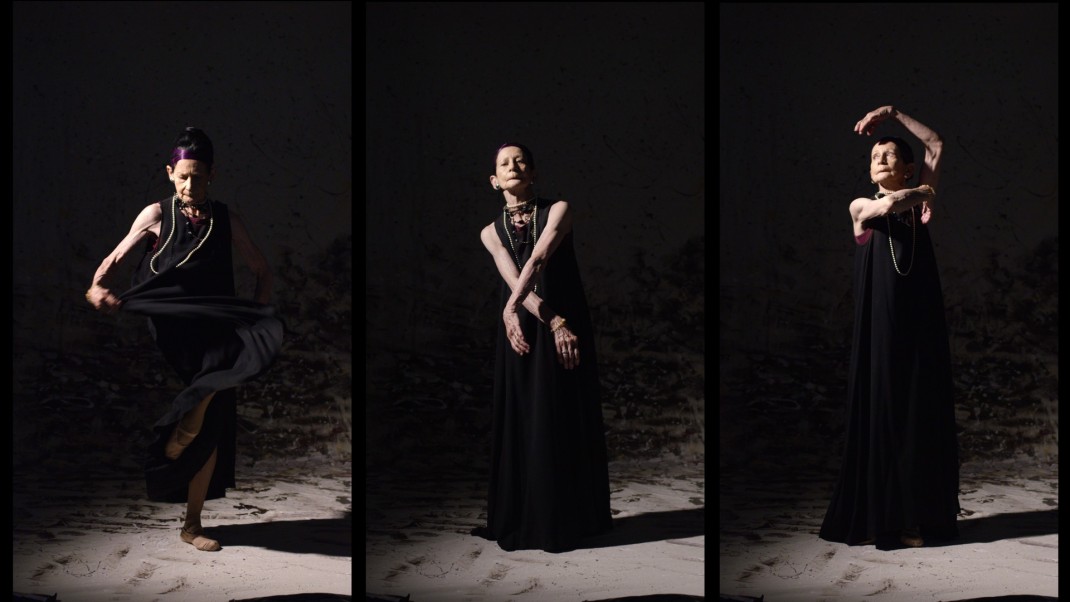 Some of the most exciting parts are when Healey uses excerpts from the Australian Ballet film of Don Quixote in which Aldous famously danced Kitri to Rudolf Nureyev's Basilio (and I might add gave Nureyev a run for his money). Using a layering technique Healey has Aldous behind a scrim watching and commenting on her performance as Kitri. And in another sequence Aldous dances with a billowing red scarf as we become aware, within the Don Quixote film, of an exchange between Aldous and Nureyev, which features a shawl. It made me hunt out my Don Q DVD and enjoy it again.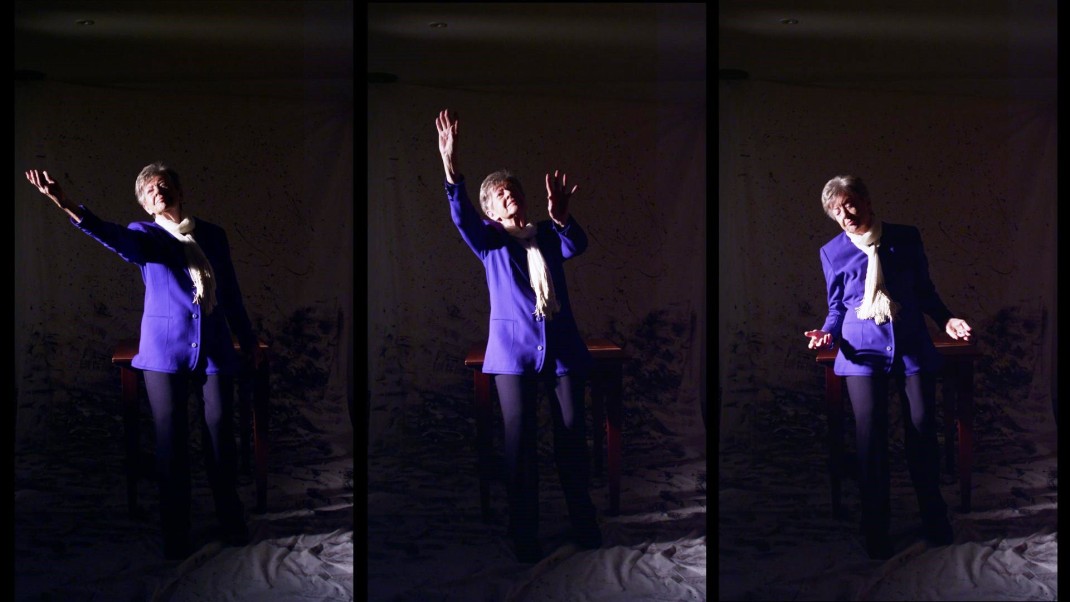 The second section focuses on Shirley McKechnie, now 88 and much less mobile than Aldous. McKechnie has influenced many people working in the area of contemporary dance in Australia and, when a stroke left her unable to continue her own practice, she turned to writing, largely in the field of cognition. As a result, this short film is not so much about how to continue to drive the body physically as one ages, but about how to reinvent oneself in order to remain active within the field of dance.
Healey uses photographs to show the ageing process beginning with childhood shots of McKechnie and moving through the decades until we encounter McKechnie as an older woman. Once the film moves to McKechnie as a live subject, she remains seated leafing through a book. Pages of writing flutter through the air and land at her fingertips as the titles and dates of her academic articles are thrown onto the screen. The fluttering pages are pretty much the only movement throughout the film and so it suffers somewhat from being shown alongside 'Lucette Aldous' where movement is such a vital and astonishing component.
Although I did not see the films as part of the On View installation, it is easy to imagine how they might fit as part of the whole show, and the triple screen images link nicely with a similar arrangement in the live show. But Healey has a number of ideas on how these films might develop. They deserve to be developed further, perhaps with other 'icons' in addition to Aldous and McKechnie. But the issue of how to juxtapose veteran performers so that one doesn't steal the limelight (deservedly in the case of Aldous) will remain an issue.
Michelle Potter, 17 August 2015