…afterthoughts to Festivals in Wellington, and Auckland…and RNZB The Piano:the ballet
Recent worldwide weather events have seen unprecedented extremes in both directions. As we cool down into autumn in New Zealand, we could be mindful of the northern hemisphere's rite of spring (loads of daffodils apparently, but still cold and wet). We might all be wondering about the proportion of human responsibility for climate change, and what we, each and together, can do about it. So what's that got to do with dancing? Well, nothing and everything. It's a global globe that's turning and we're all on it.
Recent remarks locally have stated that the New Zealand dance scene is so isolated from the rest of the world. Poppycock, I say, isolation is a state of mind and everywhere is isolated from somewhere. We are entitled to believe that the centre of the world is wherever we are on the day, and that size has nothing to do with it. But it is at the same time true that you sometimes want to see a dance that is not on in your town. What to do about that?
Read this website for a review of the recent retrospective of Graeme Murphy's works by the Australian Ballet. Think about the issues involved in such retros, and follow the Comments with interest. This triggers memories of Murphy's works for RNZBallet over the years (too few in my estimation). Thought-provoking.
Read Joan Acocella's insightful writings on dance in the New Yorker. Her recent pieces on Arthur Mitchell, Twyla Tharp, Alexei Ratmansky give rich commentary on dance in America at its best. Acocella is for me the most lucid dance writer in the English language and I hang on her words. You can catch four articles per month in the New Yorker online, or inherit copies from your kind subscribing friends.
Watch Sky Arts television channel's current broadcast of the 90 minute programme of Patricia Brown's work. I'd seen photos of her dancers for years but never watched them in motion. Now I have. Intriguing.
Be glad of Arts Festivals. Both Wellington and Auckland have just ended their seasons, plus Fringes, with a remarkable range of dance events on offer that have brought us great works, still warm and wet, from far afield, as well as new local work with much cause to celebrate. RNZBallet's The Piano:the ballet (see review below); English National Ballet's Giselle (s.r.b.); Crystal Pite's and Jonathan Young's Betroffenheit (s.r.b.); Michael Parmenter's Orpheus; Malia Johnston's Rushes; and the all time standout for me in Michael Keegan Dolan's Swan Lake Loch na hEala (already reviewed on this website at this link)
In recent years Auckland has staged a festival in the alternate years to Wellington's longer-established biennial, and the airlines were happy as folk winged their way north or south. That worked fine. Now however Auckland has made theirs an annual festival, to run concurrently with Wellington's, and that does not work fine. I was conscious of a number of friends who watched wistfully as I flew to Auckland for English National Ballet's Giselle. A number of other friends did go north too but, in doing so, missed out on the remarkable Betroffenheit back here in Wellington. I fear that the two festivals going up against each other across the same three weeks (they claim to co-ordinate and share events, but they do not…) will cause over time a weakening of both programs, and confuse the punters. Australia staggers her cities' festival seasons better than we do, which makes sense, and also keeps the airlines happy.
I had to fly back to Auckland within the same week for the legendary percussion ensemble, From Scratch, headed by Philip Dadson. (I had danced to their Drumwheel in performances at the National Art Gallery in 1979. Now the striking Carol Brown dances to the same work. Interesting contrasts). My daughter was also involved in a collaboration with From Scratch at the breathtaking Te Uru gallery complex in Titirangi, west Auckland, the great Manukau harbour sprawling below the rooftop venue, in the treetops, at sunset … the first site specific performance of the many I have attended that has ever really thrilled me.
Back in Wellington The Flamenco Project, by Isabel Rivera Cuenca from Barcelona, was the Fringe Festival's triumph, a strong and spirited yet subtly playful offering of the best of southern Spain—with return visits to New Zealand on offer. The fabulous Cuba Dupa street festival, as fringe to the Fringe, just squeezed in before the end of a golden summer. Included was a riveting Javanese wayang kulit shadow puppet show by dhalang Joko Susilo, effortlessly accompanied by the local Gamelan Padhang Moncar. The astonishingly dance-like arm movements of the puppets was a revelation of this dhalang's expertise.
Withdrawal from Festival mania? Nah, no time for the blues. Within a day a local cinema was screening Royal Ballet's The Winter's Tale by Christopher Wheeldon in live telecast. A knockout. The Bernstein Project and Manon are coming hard on its heels. Isolated in New Zealand? If you say so, but I don't.
———————–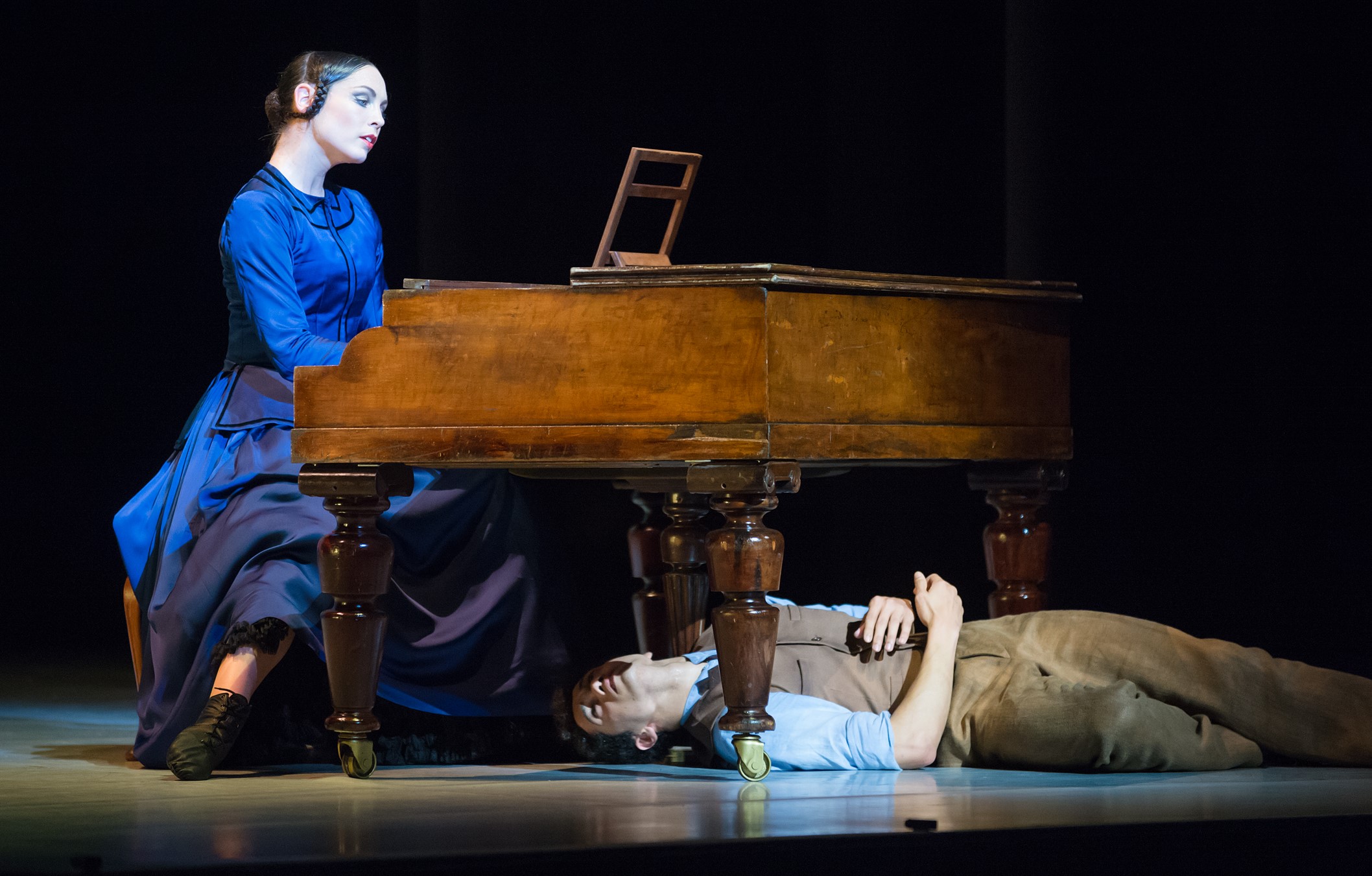 The Royal New Zealand Ballet has just completed the national tour of The Piano: the ballet, which saw seasons in both Wellington and Auckland festivals then to eight? cities nationwide. Following inspiration of Jane Campion's celebrated film from 1980s, the ballet is choreographed by Jiri Bubenicek, in collaboration with his brother Otto on music and design.
The work was originally commissioned for RNZB by Francesco Ventriglia, and extended into two acts from its beginnings as a one-act for Dortmund Ballet in 2014.
(very interesting to read their online promo of that production. I guess isolation works in a variety of ways)…
Specifically for Ballet Dortmund he [Bubenicek] has arranged his newest creation, inspired by Jane Campion's Oscar-winning film The Piano. He tells the story of a mute woman living in Australia in the 19th century, at the outpost of civilization. In the midst of brutal plantation owners and disenfranchised aborigines she can only express herself through the piano. Together with the film's Australian director, Jiří and Otto Bubeníček sought the original setting of the film to find out what art can be for people who find themselves in extreme situations—everything.
RNZB's was a major project that has attracted nationwide accolades for the production, and rightly praising outstanding performances by Abigail Boyle and Paul Mathews, among others in alternate casts. The role of the child was a fabulous opportunity for a juvenile player, making far more dramatic demands than the usual cute child dancer cast in many a ballet you and I have seen. (see theatreview, for links to a number of reviews of the production).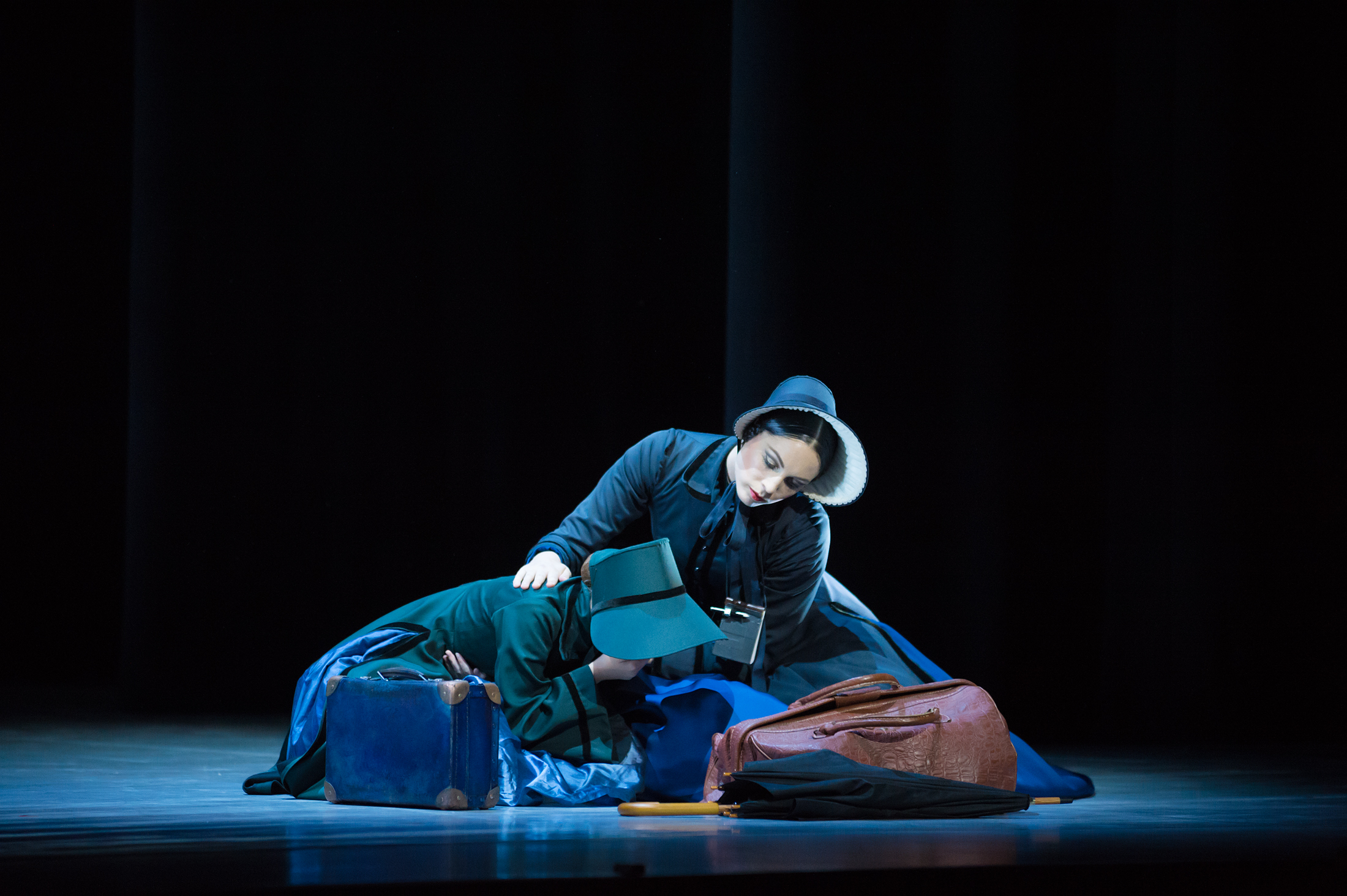 The mise en scene of New Zealand land and seascapes was impressive, monumental even, yet did not overpower the danced story. The music excerpts were sourced from numerous different works by numerous different composers, and some (well, me anyway) found that problematic, sensing an opportunity missed by the Company not to have commissioned a New Zealand composer to produce a through-composed score (such as Gareth Farr? John Psathas? There are also other composers who could have managed it, and the cost would not be astronomical alongside the rights to composers, recording companies and performers that must have been required). If that were in place (and it still could be) the work could tour Europe and show the world we're the best little ballet company on Earth. As it stands the music does not cumulatively and fully support the shift between the picaresque Act One and the emotional depths of Act Two. Some colleagues found a familiar music excerpt distracting when they heard it, wondering ('Oh, I know that piece so well … whatever is it?. Oh whoops, he's fetched an axe … what's he going to do with it now?')
The ballet has raised other interesting issues along the way, prominently the depiction of Maori in the choreography. Even though respected Maori choreographer, Moss Paterson, was brought in to oversee that dimension, a raft of patronising Pakeha nevertheless commented that the performance of haka should not be left to 'European' dancers, and that Maori dancers should themselves be included in the cast instead. One could reply that the challenge to professional dancers in the theatre is to portray 'other' in almost every role they take. They may not particularly identify with a repressed and violent husband, a reluctant or duplicit lover, or specially feel like a Cupid or Tinkerbell, a sylphide, or Te Rauparaha, but that's their trade and the best of them do it with aplomb … witness Abigail Boyle, witness Paul Mathews (whose internalised haka of fury upon discovering he had been cuckolded crosses all ethnic divides) and witness Luke Cooper, Maori dancer in RNZB.
Depiction of Maori in RNZB repertoire over the years has not happened often. Ihi Frenzy, with Te Matarae I Orehu, back in Matz Skoog's day as director, was one.
(The real strength of that project was to take company to the marae in Rotorua for an immersion orientation…then to tour both ensembles nationwide. By the end of that tour, RNZB dancers were indistinguishable from Maori at the haka finale). The indelible memory for me however is from Gray Veredon's Tell me a Tale, (during Harry Haythorne's directorate) when Warren Douglas played the Maori brother, who warned the Pakeha settler coming ashore that his sister would not be available as a girlfriend, and confirmed that in haka. End of story. We could well see that work again—Jon Trimmer, Kerry-Anne Gilberd and Kim Broad who played the lead roles are all still around and could help Gray Veredon with re-staging. Design by Kristian Fredrikson was one of his best, and the choreography suited our company extremely well.
The choreography of The Piano follows Campion's film in great and faithful detail, including the spirited caricature of the preacher and local congregation of early settlers. I found it a good idea to watch the film again, in tandem with this ballet—and you couldn't help but notice that the choreographed portrayal of Maori was immensely more successful than the film's very peculiar treatment of 'the natives' who lay around mostly swathed in blankets and draped in mangrove trees.
Having said that, I also noted that I very much preferred the film's shape-shifting epilogue to the ballet's ambiguous 'ending'. Plays in the theatre have endings. The ballet would be stronger for having one too. Then it could really take Europe by storm. There's the wero to you.
Jennifer Shennan, 4 April 2018
Featured image: Abigail Boyle and Paul Mathews in The Piano: the ballet. Royal New Zealand Ballet, 2018. Photo: © Stephen A'Court