13 June 2019. Drama Theatre, Sydney Opera House
Bangarra Dance Theatre is 30 years old this year and its latest program, 30 years of sixty five thousand, celebrates that anniversary. It also acknowledges the extent of the heritage on which the company is built, and to which it looks for inspiration.
First up on the program was a revival of Unaipon, Frances Rings' 2004 portrait of Aboriginal inventor, philosopher, writer and storyteller David Unaipon, whose portrait now appears on the Australian $50 note. Unaipon opens with a sequence in which a figure, representing Unaipon himself, dances behind a scrim in a mystical evocation of man's existence. It then focuses on aspects of Unaipon's early background as a Ngarrindjeri man, and subsequently follows some of his thoughts and ideas in areas of science and religion.
Every scene in Unaipon had its unique choreographic qualities. On the one hand, for example, there was Bangarra's distinctive take on traditional movement in Sister baskets, a section about the intricate style of weaving that is distinctive to Ngarrindjeri culture. On the other, and in contrast, one of Unaipon's particular scientific interests was the concept of motion and this concept was explored with choreography in which walking across the stage dominated. I don't usually enjoy those moments that find their way into a lot of choreography where walking and running around the stage go on forever, or so it seems. But in the case of Unaipon, the movement was diverse as dancers dodged each other, passed each other, and gently bumped each other, all the time reflecting Unaipon's interest in bodies in space.
The absolute stand-out performer in Unaipon was Tyrel Dulvarie, who danced the role of David Unaipon. In the opening sequence, gliding across the stage (on some hidden device?) and using exquisitely lyrical arm movements, he transported us into a world of dreams and ideas. Then in the section called Four Winds, which dealt with man's need for knowledge about the seasons, he danced as Tolkami (the West Wind) wearing an astonishing grass costume by Jennifer Irwin. Dulvarie's presence was commanding and his dancing transfixing in this solo. In the final section, which focused on Unaipon's interest in religion, Dulvarie showed his ability to isolate individual movements (even toes played a role) and, again, his powerful stage presence was clear and imposing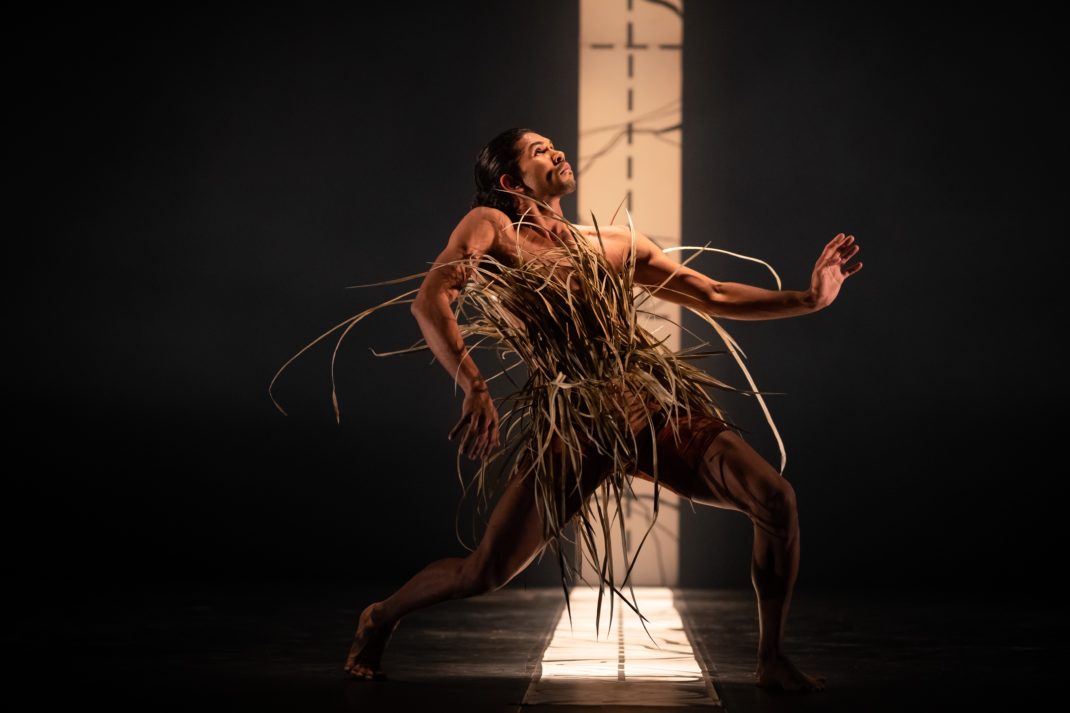 The middle work on the program was Jiří Kylián's Stamping Ground created in 1983 after a momentous visit made by Kylián to Groote Eylandt in 1980. In the Bangarra program, Stamping Ground was preceded by a brief video clip in which Kylián explained the origins of the work; his emotional response to his experiences on Groote Eylandt; and that the work was created not with the aim of copying Indigenous movement but as an homage to Indigenous culture. The dance itself was performed by six dancers, three male, three female. It was a revelation as it had all the characteristics of Kylián's later choreography, including the manner in which he uses a backcloth as part of a work; the little snatches of humour; the beautiful, bird-like use of extended arms; the incredible lifts; and so on. Staged for Bangarra by Roslyn Anderson, Stamping Ground was stunningly danced by Tara Gower, Baden Hitchcock, Rika Hamaguchi, Ella Havelka, Tyrel Dulvarie, and Ryan Pearson. Their performance indicated the growing technical strengths of Bangarra dancers, who can now hold their own across a range of choreographic styles.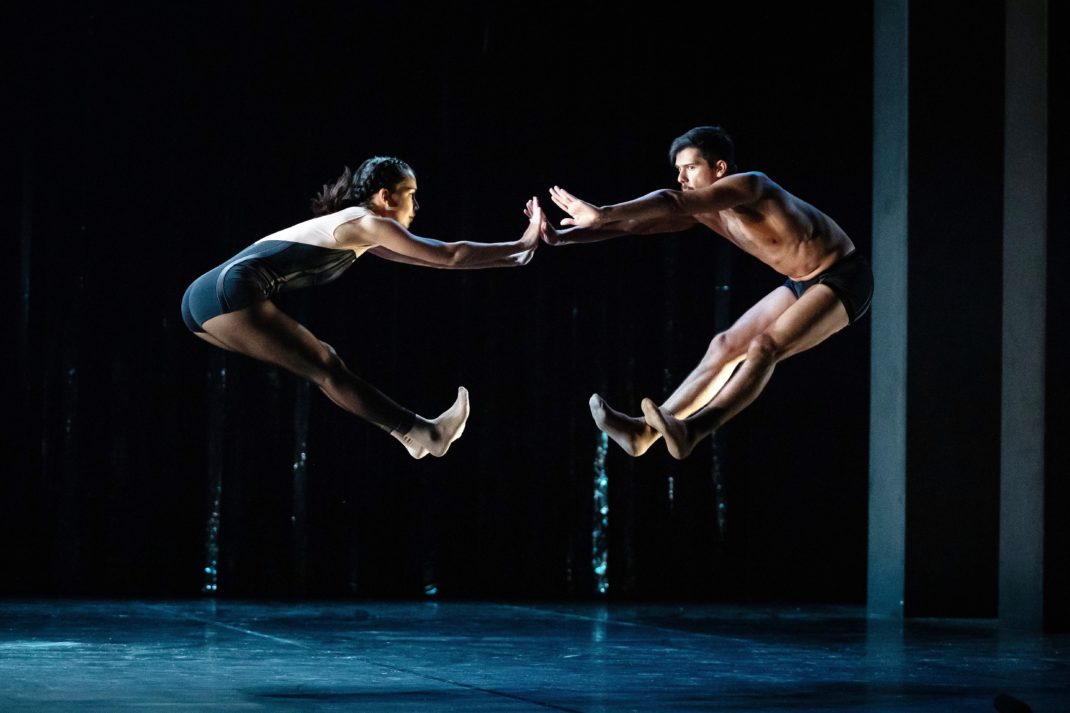 Bangarra means 'to make fire' in the Wiradjuri language and, for the closing section of Bangarra's anniversary program, artistic director Stephen Page brought together a selection of moments from previous Bangarra productions and curated them under the name To make fire. The selections showed different aspects of Bangarra's output, including biographical productions with selections from Mathinna; stories from the Torres Strait Islands with selections from About; and, in the final section given the over-arching name Clan, excerpts from Belong and Walkabout. This final section suggests a vision for a future in which identity can be reclaimed and reconciled with contemporary society.
A trio from Mathinna was a highlight for me. It suggested, through its varied movement and differing connections between the dancers, the potential nature of relationships between Mathinna, a young Tasmanian woman of Lowreenne heritage, and the colonial couple who adopted but then rejected her. Another highlight came in Clan when a short section called Wiradjuri was danced strongly by Beau Dean Riley Smith (a Wiradjuri man as it happens). Its music by David Page was mesmerising with a whispering voice-over murmuring the single word 'Wiradjuri' over and over.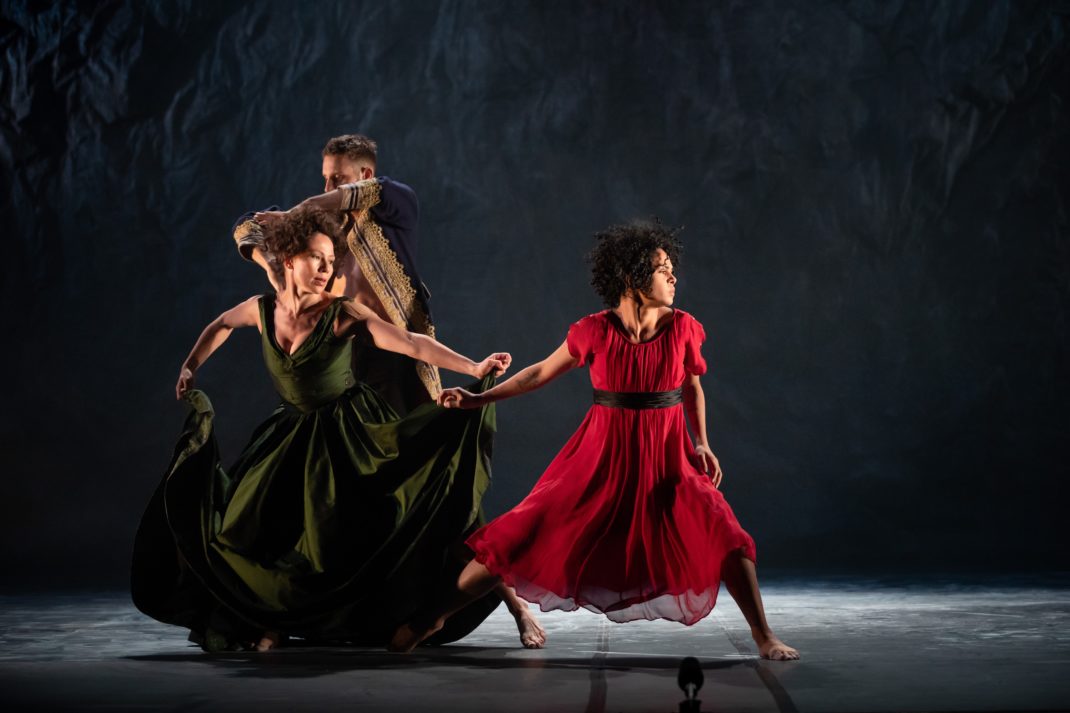 In program notes for 30 years of sixty five thousand, Stephen Page suggests that Bangarra's greatest achievement is that it has survived for those 30 years. But Bangarra has done more than survive. It has flourished. It can now claim an extensive repertoire of music and dance, which it can and does draw upon; it has a spirited associate artistic director in Frances Rings, who supports the dynamic director Stephen Page; and its dancers are polished performers whose movement vocabulary has gone from strength to strength over those 30 years. And if you are lucky enough to be at an opening night in Sydney, the company's home base, it becomes very clear that the company has an appreciative audience unafraid to express its pride in and appreciation for Bangarra.
Michelle Potter, 15 June 2019
Featured image: Scene from To make fire. Bangarra Dance Theatre, 2019. Photo: © Lisa Tomasetti