Australian Dance Week 2022
Ausdance ACT has welcomed the beginning of Dance Week with an opening event held at Gorman Arts Centre, Canberra, on International Dance Day, 29 April.
Following this celebratory opening, the ACT organisation has programmed a varied selection of events over the week until 8 May. The program reflects the current focus in the ACT on community dance and dance for people with varying skills and interests throughout that community. There is a strong focus in the 2022 program on classes to try and workshops to experience. One of the most fascinating to my mind happens on 1 May and is the Chinese Tiger and Lion Dance Workshop—not something that is offered often! See the full program at this link.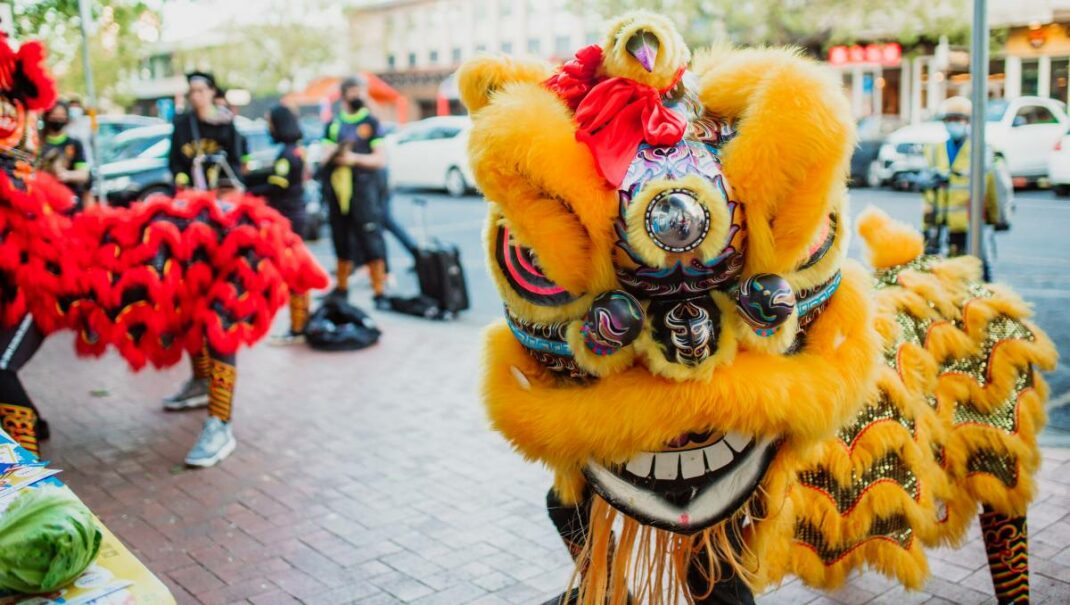 In addition, QL2 Dance launched, also on 29 April, a 12 minute film, Unavoidable casualty. This film examines ways in which young dancers might express how they have felt and managed difficult, even traumatic events they have experienced, or seen others experience. Unavoidable casualty is available to watch until 8 May at this link. Watch to the end to see a beautiful finishing section in which some of the dancers are introduced one by one. Choreography is by Stephen Gow and Ruth Osborne.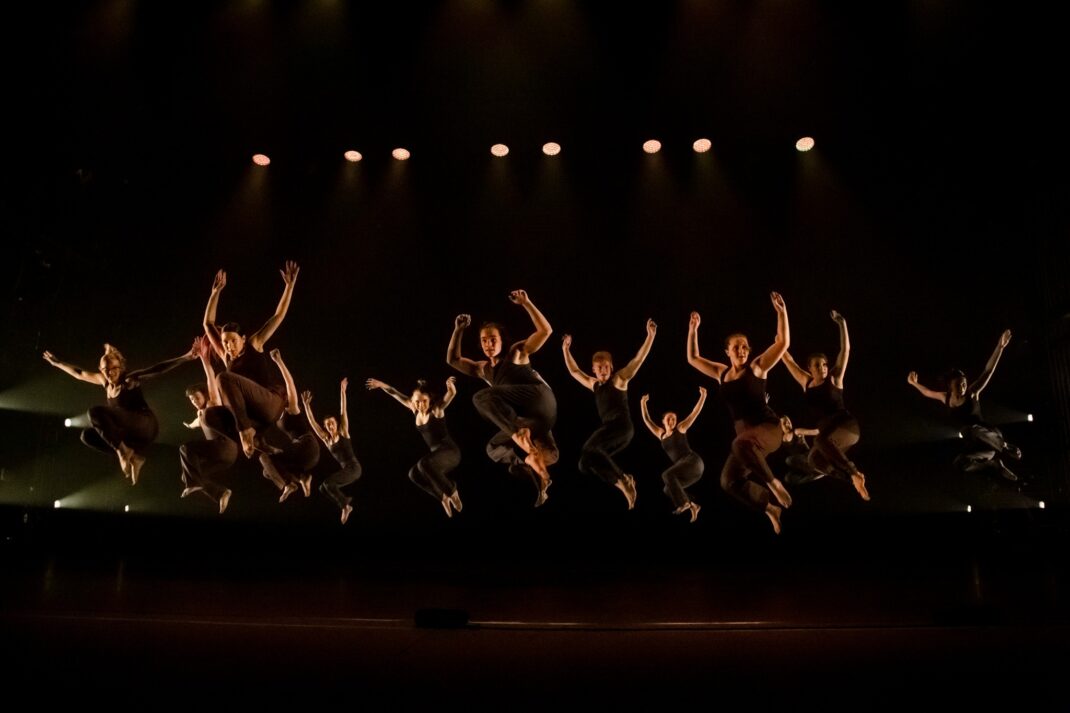 In 2019 I was in New York briefly for the celebration of 75 years of the Dance Division of the New York Public Library. As part of the event I was asked to talk about the acquisitions I especially remember from my time as curator there. It brought back memories of a rather amazing visit I made to a gallery in downtown Manhattan in 2007.
A small but significant collection of posters from the 1960s to the 1980s for performances by the Merce Cunningham Dance Company was being prepared for sale in the gallery. They were the work of some of those truly exceptional artists who collaborated with MCDC during those decades: Frank Stella, Robert Rauschenberg, Morris Graves, Jasper Johns and others. The suggestion came that I should go down to this gallery and see if there was any material I would like for the Dance Division. So off I went. There I was met by Julian Lethbridge, himself a fine artist. Julian introduced me to the gentleman who was hanging the show. There he was up a ladder in his jeans. 'Oh Michelle,' Julian said. 'I'd like you to meet Jasper Johns.' Only in New York, I thought to myself.
But apart from the shock that the man up the ladder in jeans was Jasper Johns, the material was amazing and every poster was signed by Merce. And the escapade was also an example of the philanthropic generosity that keeps the Dance Division running. The items I selected were bought for the Division by Anne Bass and were appropriately hung in the Division's 2007 exhibition INVENTION Merce Cunningham and collaborators.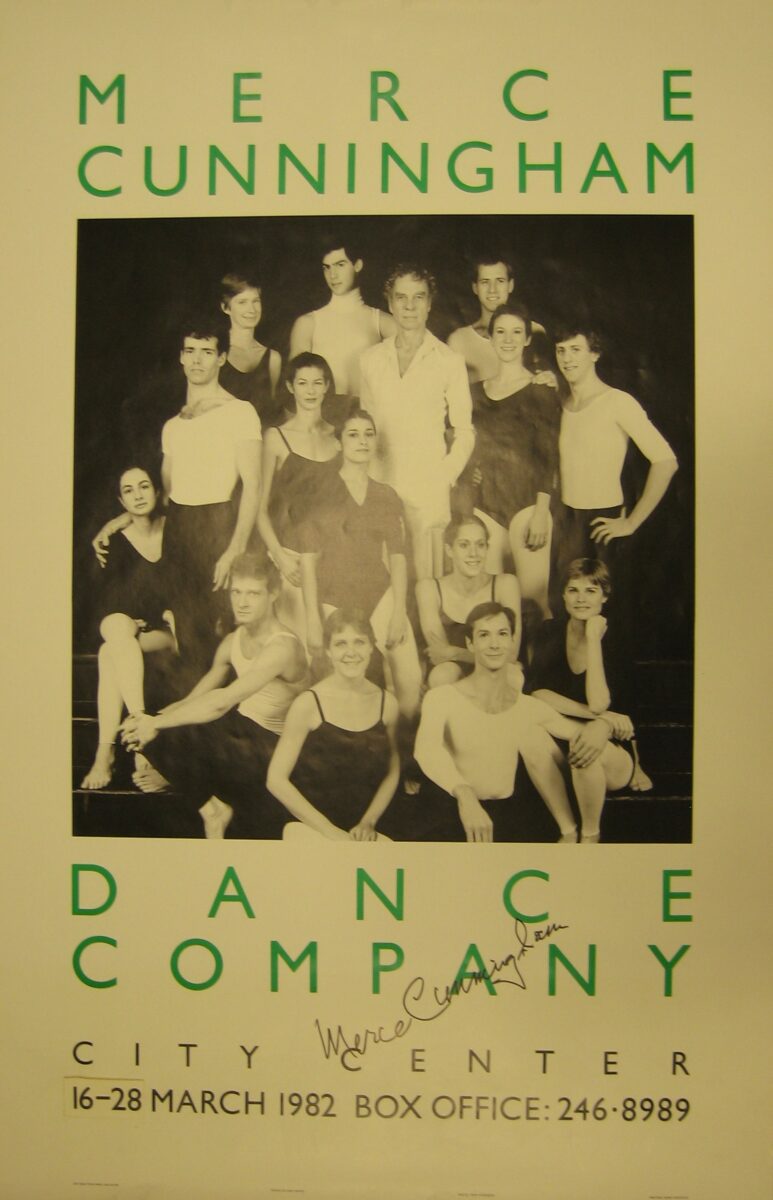 I was reminded of this acquisition and the meeting I had with Jasper Johns when just recently I noticed, via Google Analytics, that views of the obituary on this website, which I wrote for Anne in 2020, had been steadily rising (around the second anniversary of her death).
Anna Karenina live (as opposed to the streamed version) left me a little underwhelmed, so I decided not to do a full review but simply to make a few comments. Despite the so-called 'rave reviews' that have appeared in various places, I found it interesting but not a great production, despite some exceptional design and projections, and some fine dancing. It was highly episodic, which is hardly surprising given the length and depth of the book on which it was based. But for me that episodic nature meant that there was no strong through line to the production. My mind flicked back to Graeme Murphy's Romeo and Juliet. It was also episodic in nature as it skipped from place to place, era to era. But one of its great strengths was the addition to the work of the symbolic figure of Death, powerfully performed by Adam Bull. Death constantly hovered in the background and drew the episodes together.
Apart from the problem of the work's episodic nature, I still find it hard to understand why the ending, which followed Anna's suicide, was so, so long and featured (and ended with) two secondary characters, Kitty and Levin. Wasn't the ballet about Anna Karenina?
As part of a Mothers' Day promotional email, I discovered that the Australian Ballet is planning a new production of Swan Lake for 2023! I was a little surprised I have to say but will wait to hear more before further comments.
Michelle Potter, 30 April 2022
Featured image: Poster for Ausdance ACT Dance Week 2022