19 April 2018 (matinee), Royal Opera House, London
The first thing that struck me as the curtain went up on the Royal Ballet's Manon, and as the action began, was how full of life the crowd scenes were. No matter which character one watched there was always strong acting. And having been brought up, as it were, on the Australian Ballet's production of Manon, which has designs by Peter Farmer, it was a delightful change to see Nicholas Georgiadis' work. His set is so functional and yet so evocative and his range of costumes for the variety of folk who inhabit the opening scene is eye-catching to say the least.
As the action proceeded, however, there were ups and downs. Bennet Gartside as Monsieur G.M, and Nehemiah Kish as Des Grieux were both strong performers, technically and as actors, and their strengths continued beyond Act I. I didn't get quite the same feeling, however, from Melissa Hamilton as Manon. I couldn't quite figure out whether she was stringing Des Grieux along. Had she really fallen for him as he had for her? I wanted to feel a few goose bumps in their various pas de deux but didn't. Hamilton was better at being distant with Monsieur G.M than intimate with Des Grieux.
There were times, however, when I admired Hamilton's beautifully fluid arms, especially in her Act II solo and dance with the men at the party given by Monsieur G. M. Then she brought an attractive Eastern look and feel to her dancing. It was also in Act II that Georgidas' costumes really shone with their range of russet colours set off by black highlights. Valentino Zucchetti as Lescaut, Manon's brother, also stood out across the acts in which he was involved. His drunken solo and dance with his friends deserved applause. Act III continued the strength of the first two acts in terms of acting with Gary Avis a cold and nasty gaoler.
I left the theatre after this performance having been swept along by the clarity of the storyline. I wish, however, that Manon had made it a little easier for me to have been swept along by her plight. It would have made the show much more powerful.
Michelle Potter, 22 April 2018
Featured image: Francesca Hayward as Manon and Federico Bonelli as Des Grieux. The Royal Ballet © ROH, 2018. Photo: Bill Cooper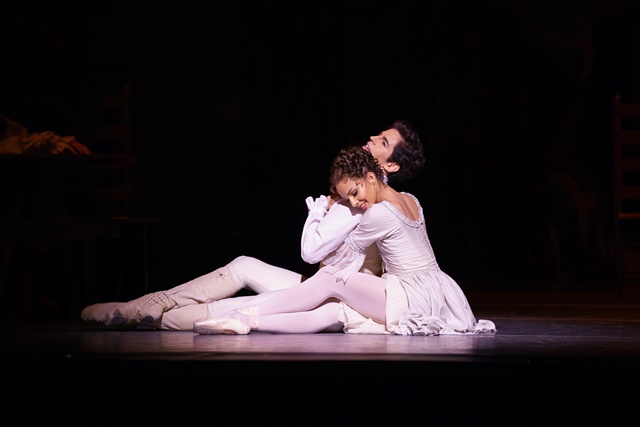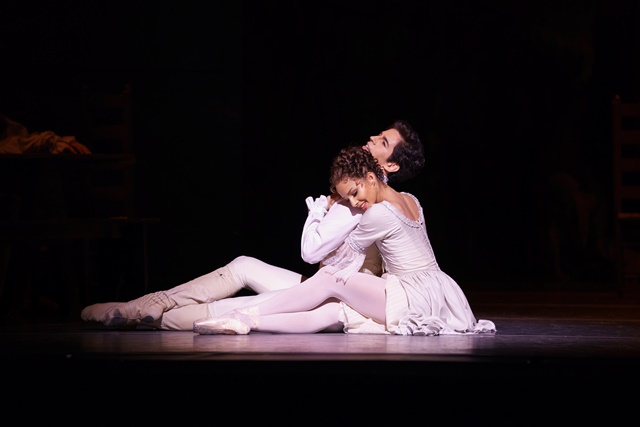 Note: There are no media images available of the cast I saw.