Alison Plevey's Australian Dance Party has a commission from the National Portrait Gallery in Canberra to create a work in conjunction with the Portrait Gallery's exhibition of British street portraits from the early 19th century, drawn by John Dempsey. The portraits are beautiful miniatures of working class people in a variety of situations. Plevey's work, called weave, hustle and halt, is on show at the National Portrait Gallery on Saturdays 2 & 9 September at various times and will reflect the activity, characters and rhythms of the modern-day streetscape. The short work will have a sound score and 'live busking' by two musicians from the Canberra Symphony Orchestra, Tim Wickham and Alex Voorhoeve. I look forward to seeing how Plevey can capture the inherent, down-to-earth beauty of these portraits.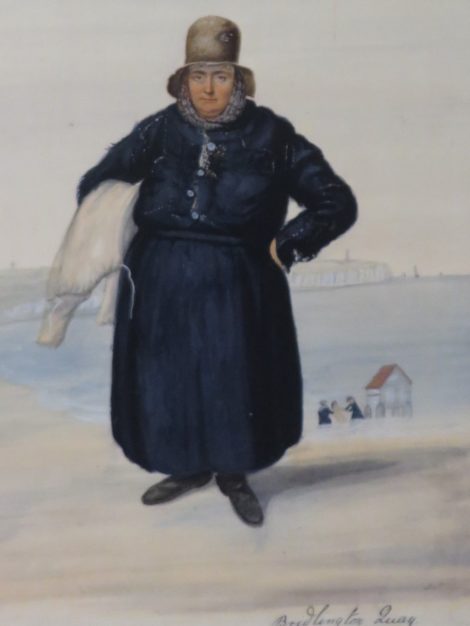 Bathing Lady by John Dempsey
Most of the interviews I have conducted recently for the National Library of Australia's oral history program have been with people working in various areas of the visual arts. This month, however, I had the pleasure of recording interviews with Mary Li from Queensland Ballet, and of course an outstanding dancer and coach in many situations prior to Queensland Ballet, and with Shaun Parker, director of Shaun Parker & Company. Records should appear shortly on the NLA catalogue.
'A leap of faith.' Preview story for Blue Love, Shaun Parker & Company. The Canberra Times, 5 August 2017, p. 11. Online version. See also this link.
'Torment laid bare in gripping work.' Review of Bennelong, Bangarra Dance Theatre. The Canberra Times, 7 August 2017, p. 18. Online version.
Michelle Potter, 31 August 2017
Featured image: Dancers of Australian Dance Party in weave, hustle and halt, 2017. Photo: © Lorna Sim