Both the Australian Ballet and Queensland Ballet have announced their 2019 season programs and details can be found on their respective websites: The Australian Ballet; Queensland Ballet. Both companies have an exciting range of works to tempt us in 2019. I am especially looking forward to Dangerous Liaisons, a new work by Liam Scarlett for Queensland Ballet based on a novel by Pierre Choderlos de Laclos, and to The Happy Prince, a new work by Graeme Murphy for the Australian Ballet.—two exceptional choreographers who take us to places we are least expecting.
…Liam Scarlett, Queensland Ballet and A Midsummer Night's Dream. The Queensland Ballet production of Liam Scarlett's Midsummer Night's Dream opens in Melbourne shortly. If you live in Melbourne don't miss it. It's spectacularly good.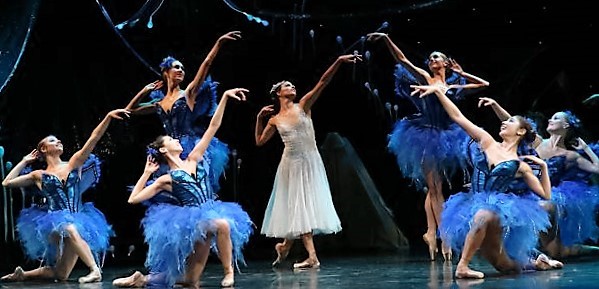 Here are two reviews, one from New Zealand and one from Australia (It's a co-production). From New Zealand check this link. From Australia check this link.
From New Zealand: a new book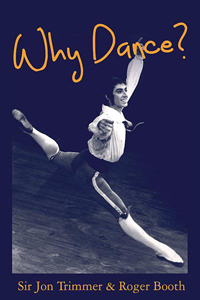 Sir Jon Trimmer, the extraordinary New Zealand dancer, now approaching 80 and still performing, is the subject of a new book. The book was reviewed by Jennifer Shennan for DANZ. Here is a link to that review.
Why Dance? is available to purchase online at this link. RRP: NZD34
Royal New Zealand Ballet has also announced its 2019 program and appears to have an interesting year ahead. Loughlan Prior's Hansel and Gretel is something to look forward to I suspect. Details at this link.
The Stars of World Ballet Gala
I have to admit that my heart sank, momentarily, when I heard that Canberra was to get a gala of world stars of ballet. Recent and ongoing visits by Russian ballet companies, with star dancers advertised, have left me unamused to say the least as the standard of dancing has been really poor, in my opinion. But a Canberra-only gala set for 2 & 3 October appears to be something quite different. A preview story I wrote for The Canberra Times is not due for print publication until 1 October, so doesn't appear in the 'Press' section at the end of this September post. But the article has already appeared online at this link. The story was to have the image of Ako Kondo and Chengwu Guo, which appears below, but The Canberra Times had an unfortunate technical issue with reproducing it and was forced to choose another from its archive. Such a shame as the one finally used does no justice to Kondo and Guo. Nevertheless, it will be a treat to see the pair perform in this gala along with dancers from America, Cuba, and Italy. My review of the show will appear in a few days.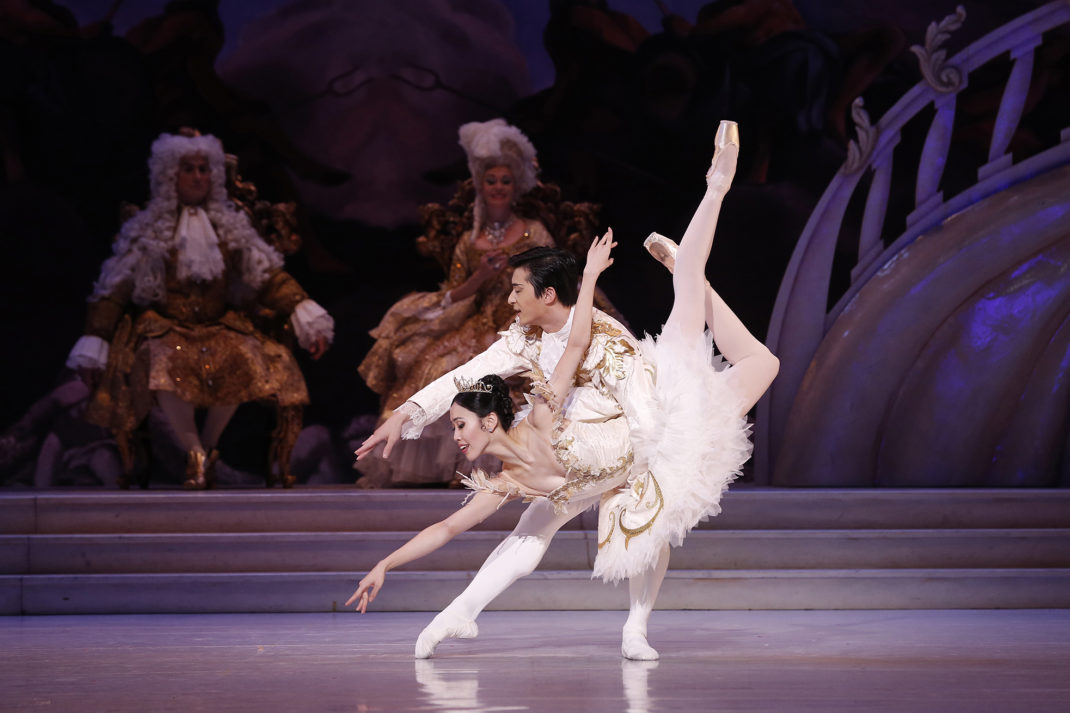 Jacob's Pillow Dance Interactive
It has been a while since I have mentioned Jacob's Pillow in a post, but those who have been following my writing for a while will know that the Pillow holds a special place in my heart. I have just received a link to a collection of filmed excerpts from the Jacob's Pillow archive, which I would like to share. There is something for everyone to be found. Here is the link.
And I continue to be amazed at what one sees if one looks up in the reading room at Jacob's Pillow, and by the beauty of the site in Becket, Massachusetts.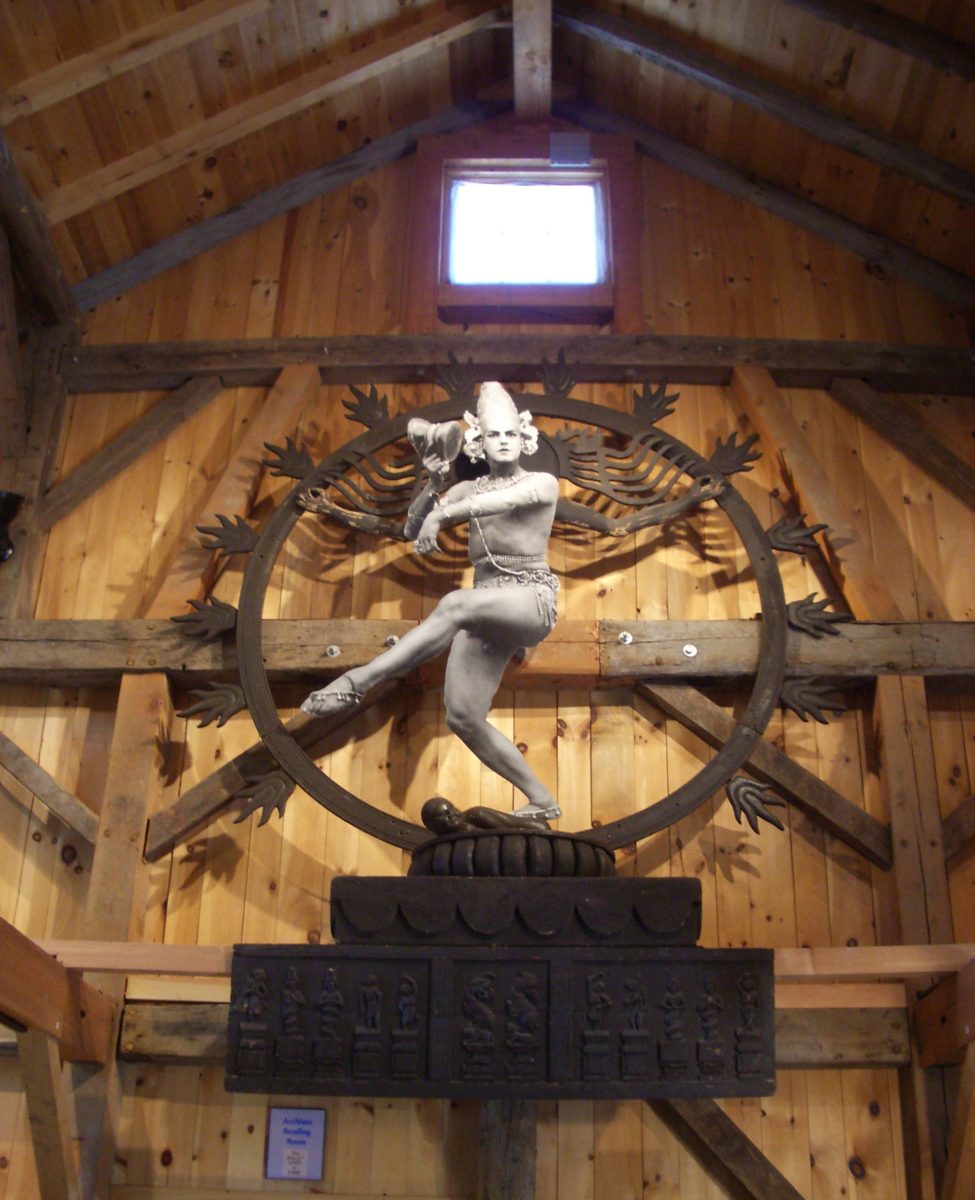 Jonathan Taylor: an oral history
In September I had the pleasure of talking to Jonathan Taylor, dancer, choreographer and director, and former artistic director of Australian Dance Theatre, for the National Library of Australia's oral history project. Taylor was interviewed for the Library back in 1991 by Shirley McKechnie. It was time to do an update, which added a little more about Taylor's work with ADT and continued with stories from his post-ADT life. More details when the interview appears on the Library catalogue.
'Ballet school showcases rising stars.' Preview of Showcase 2018 from the Australian Ballet School. The Canberra Times, 18 September 2018, p. 19. Online version
'Demanding double-act.' Review of Cockfight (Gavin Webber and Joshua Thomson). The Canberra Times, 28 September 2018, p. 34. Online version
Michelle Potter, 30 September 2019
Featured image: Hero image for Queensland Ballet's 2019 season.