Choreography by Tim Harbour. Danced by Kevin Jackson to a score by George Bokaris.
Kevin Jackson was a dancer with the Australian Ballet from 2003, following his graduation from the Australian Ballet School, until his retirement in 2021. What remains was created for him by Tim Harbour, also a former Australian Ballet dancer now working freelance. It was filmed in an unexpected setting—an underground carpark at the University of Melbourne.
What Remains is an intimate portrayal of the artist after their life on stage, articulating the grief of losing their connection with the audience and anxieties going into the future. This is mirrored through Kevin Jackson's own retirement from The Australian Ballet, with his final performances cancelled due to covid lockdowns. (The Australian Ballet, Behind Ballet #296).
What remains is a short work (about 5 minutes in length) and the film created around it is preceded and followed by brief discussions between Jackson and Harbour. The choreography shows the exquisitely fluid movement that characterises Jackson's dancing and I loved that it revealed Jackson in quite a new light for me. There was a lack of stress about his dancing that was mesmerising, perhaps partly because it wasn't a stage production, also perhaps because of the setting where architectural aspects of the space allowed a certain freedom and were used as part of the choreography. There was one moment that especially moved me. It came almost at the end when Jackson lifted his leg into a beautifully wide attitude derrière and lifted his arms to 4th position—simple, and over in a flash. But it marked Jackson as a classical artist who managed Harbour's particular choreographic style with skill and panache.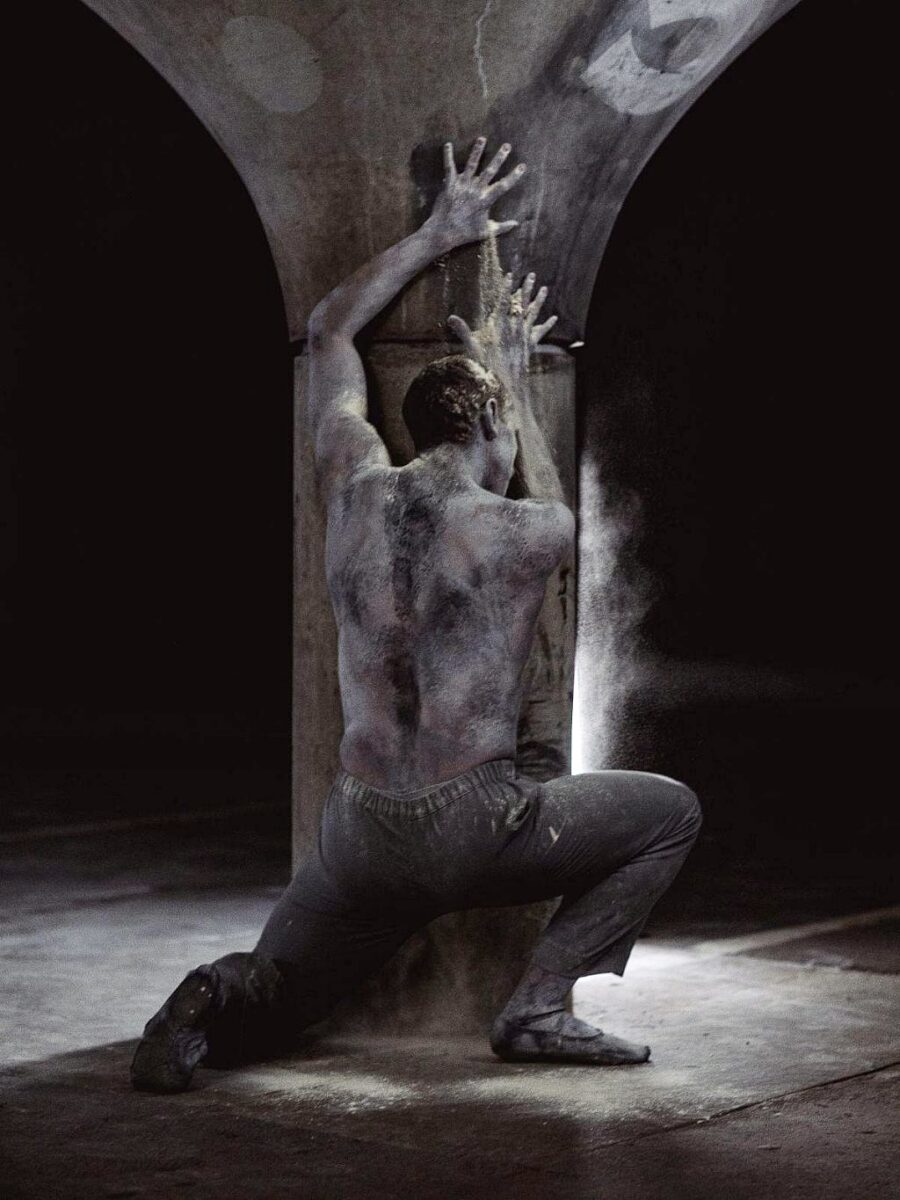 The score by George Bokaris was hypnotic and moved between different moods, including a moment or two when a change in mood brought a rush of pleasure to my ears. The filming in black and white, which at times used pools of water on the floor of the carpark space as a kind of mirror, was engrossing. All in all a really beautiful, captivating production with great input from all involved in its creation.
Watch below.
Michelle Potter, 19 February 2023
Featured image: Kevin Jackson in a scene from Tim Harbour's What remains. Photo: © Edita Knowler