4 May 2019 (matinee). Royal Opera House, Covent Garden, London
It is always exceptional to see a work by a choreographer who is not the familiar one from one's previous experiences of that work. Having seen John Cranko's production of Romeo and Juliet countless times, as performed by the Australian Ballet, along with several versions by other choreographers, the Royal Ballet's production of Kenneth MacMillan's version of the Shakespearian tragedy was indeed an exceptional experience. I was lucky too, I think, to have seen Sarah Lamb and Vadim Muntagirov in the leading roles. While I thought Lamb's interpretation was a little too child-like, I was fascinated by the changing emotions displayed by Muntagirov. In addition, the partnership between Lamb and Muntagirov was very secure technically and, as a result, MacMillan's often swirling, curving, diving lifts were realised beautifully.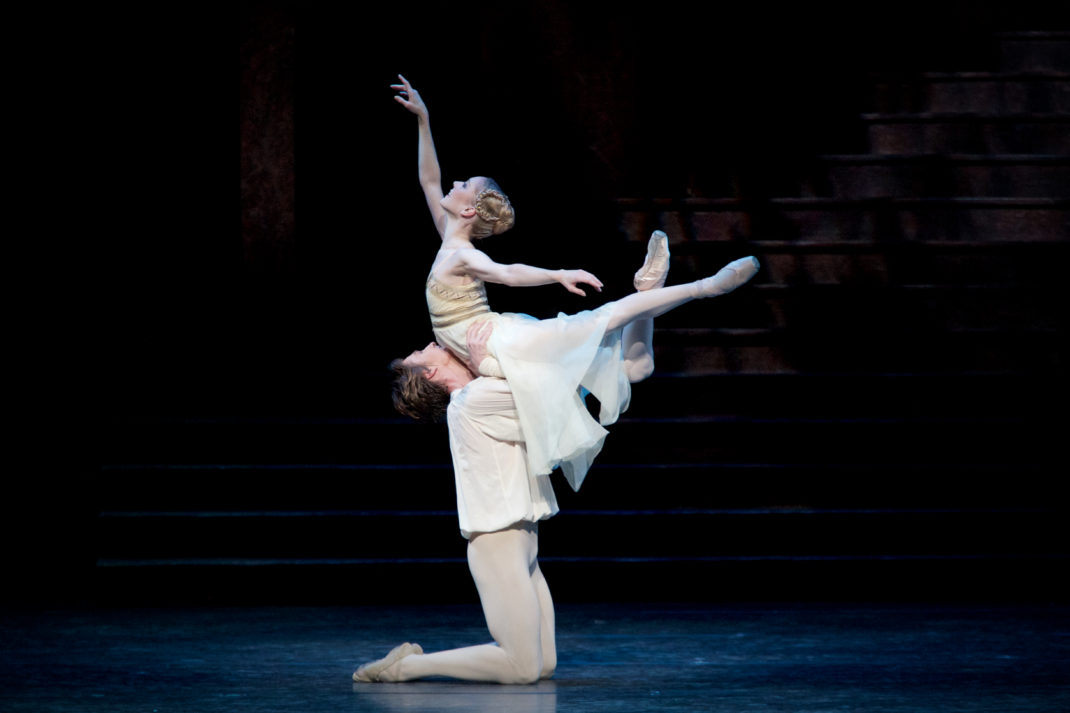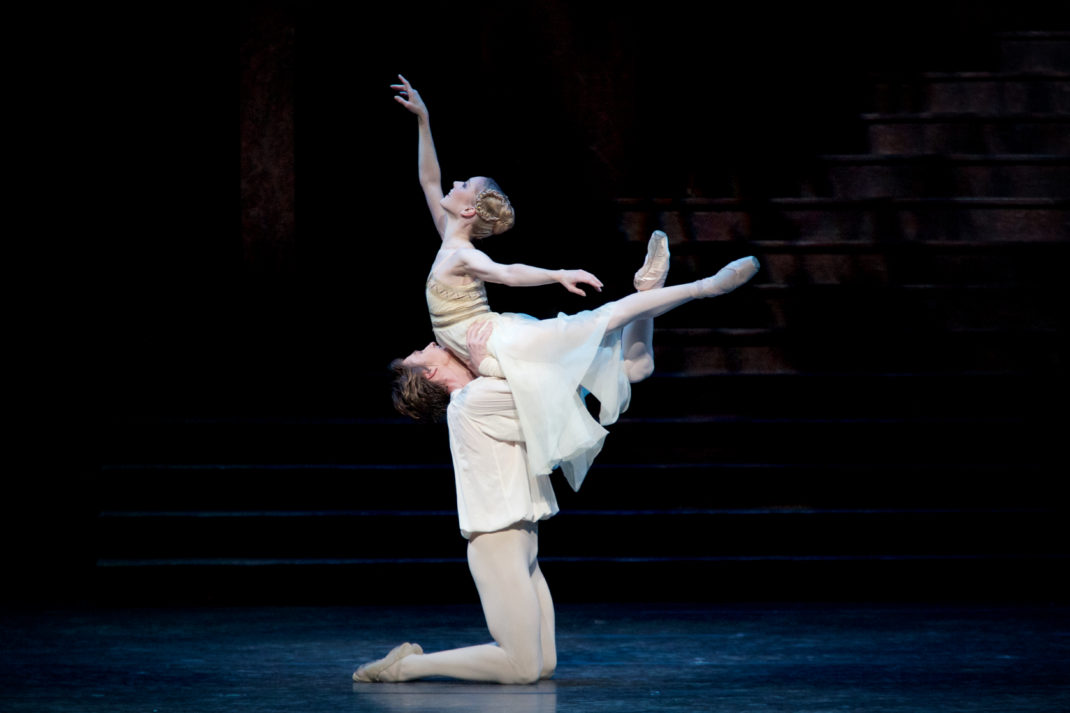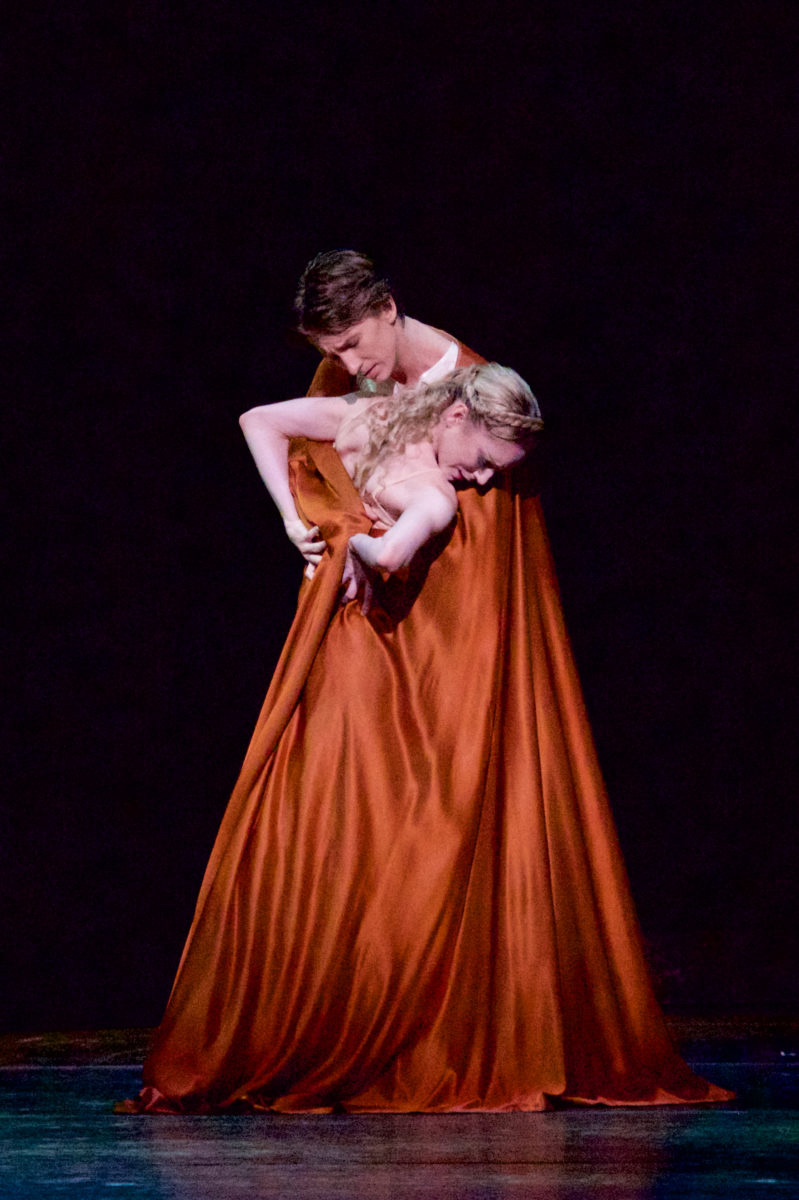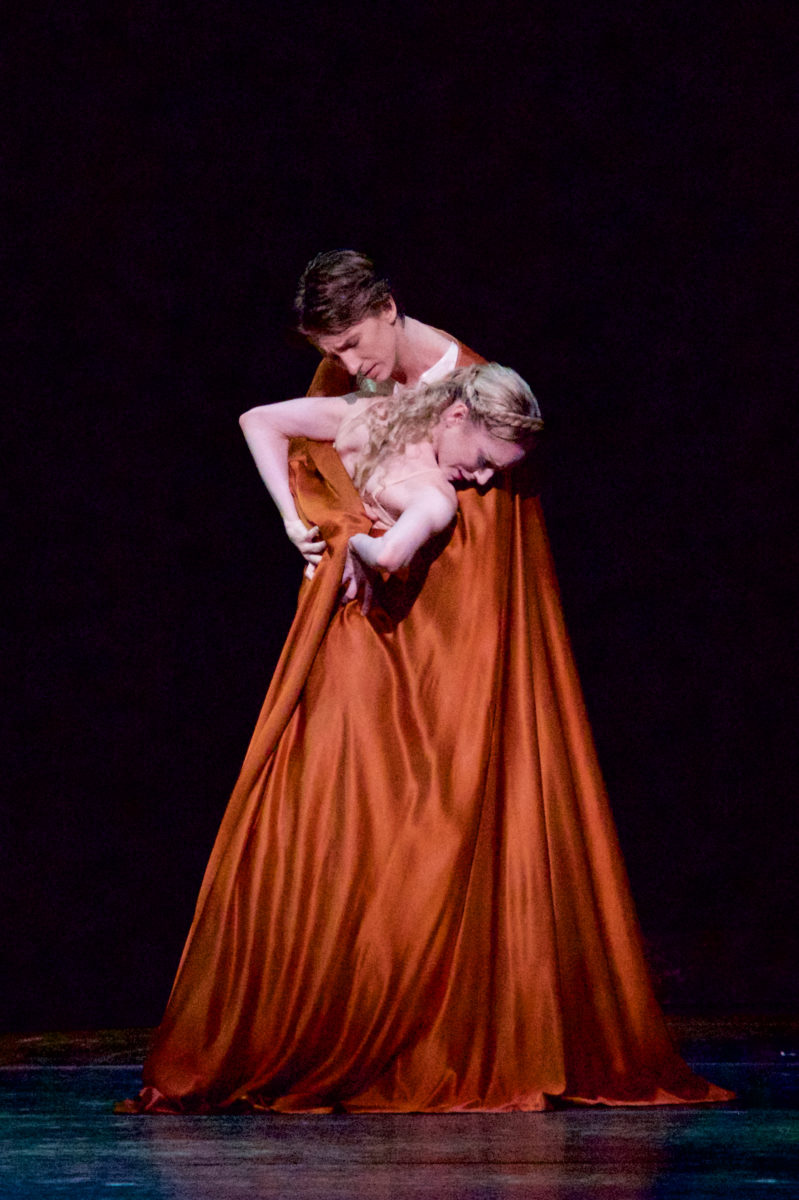 The MacMillan version of Romeo and Juliet received its premiere in 1965. It is a gutsy production from the beginning when the market place of the opening scene buzzes with activity and is filled with people who seem so real (and was that a side of a dead cow being carried through the crowd on the way to the market?). The sense of the real continues through to the middle scenes when Mercutio and then Tybalt die from sword wounds and do so in such a dramatically convincing fashion, and on to the end where Romeo's and Juliet's death scenes leave us emotionally exhausted.
Then, Nicholas Georgiadis' sets have little of the romantic to them. The Capulets live in a fortress, as we see when the guests arrive for the Capulet ball. And, as Jann Parry tells us in her program notes, the inclusion of a fortress looks back to the Franco Zeffirelli theatre production, made for the Old Vic in 1960-61, when Zeffirelli had the Capulets live in such a structure as protection from enemies and in order to preserve their family treasures. Then the crypt in which the Capulets place the apparently dead Juliet is spectacular with its huge stone sculptures and its flights of dark stairs of stone. The production has a kind of rawness to it and just speeds along.
Muntagirov danced superbly showing off his spectacularly light and seemingly effortless jumps; his wonderfully controlled turns, including some in attitude devant as well as attitude derrière, along with some great manèges with various showy steps. But what I especially admired about his Romeo was the way he made his emotions so visible. A highlight was when he watched a wedding parade enter the market place (to the accompaniment of mandolins) in the early moments of Act II. As he stood downstage, almost motionless, we could read that he was thinking that he and Juliet could and should follow that very example. Another was his undisguised anger at what Tybalt had done to Mercutio, and his determination to avenge the death of his friend.
Sarah Lamb is not my favourite Juliet I'm afraid. I know Juliet is a mere 13 or 14 years old but, within the MacMillan structure, I would have preferred a more feisty Juliet. But with her beautifully proportioned limbs and sound technique she danced superbly and was a joy to watch from that point of view
I enjoyed Thomas Whitehead's commanding presence as Tybalt, especially in the scenes in the market place where his dislike of Romeo was constantly visible, and in the ball scene where his carriage of the upper body marked him as being a proud and aristocratic Capulet. And incidentally, the corps danced beautifully in the ball scene as they tilted their bodies slightly back from the waist upwards in a show of historical deportment. Other dancers to admire especially were Marcelino Sambé as a vibrant Mercutio, Téo Dubreuil as a constantly concerned Benvolio, and Christina Arestis as a very haughty Lady Montague who clearly could not bear the Capulet family.
This production was highly engaging and I love to ponder its character beside the others that I have seen—those of Cranko, Graeme Murphy, John Neumeier, Stanton Welch, and the two versions that take particular liberties for one reason or another—those of Sasha Waltz and Natalie Weir. (I have no review on this site of the Cranko production. It has been a while since the Australian Ballet showed it).
Michelle Potter, 7 May 2019
Featured image: Sarah Lamb as Juliet, Vadim Muntagirov as Romeo in Romeo and Juliet. The Royal Ballet. © ROH, 2015. Photographed by Alice Pennefather