David McAllister to retire
The news for May is headlined by the announcement that David McAllister, artistic director of the Australian Ballet since 2002, will retire at the end of 2020. McAllister has always been generous in situations that are about dance but fall outside performances. He launched, for example, two of my books, A Collector's Book of Australian Dance and Dame Maggie Scott. A Life in Dance. In this month's featured image (above) he is seen in the Chunky Move studios in Melbourne launching A Collector's Book. The banner on the left shows an image that appears in the book, which was taken by Greg Barrett.
I have also enjoyed seeing McAllister at various conferences, including the first BOLD Festival held in Canberra in 2017.
Who will be the next director? The names that have been mentioned in the press so far (I have arranged them alphabetically by family name) include Leanne Benjamin, David Hallberg, Li Cunxin, Graeme Murphy, and Stanton Welch. One or two of them have declared they are not interested (not sure if I necessarily believe that). I have one or two others in my mind but I won't mention them here! I do hope, however, that whoever survives the selection process and becomes McAllister's successor will be someone who will be audacious in repertoire choices.
In September 2010, dancer (and singer in the counter tenor mode) Shaun Parker registered a name: Shaun Parker and Company. Next year the company that bears that name will celebrate its 10th anniversary with, I believe, a special program.
The company has just recently returned from the Middle East and Austria where Parker's most recent production, KING, was performed. In the meantime, Parker is now working on a new show for young people, IN THE ZONE, which will premiere in Sydney this coming September. It will feature street dancer Libby Montilla and the technology of AirSticks.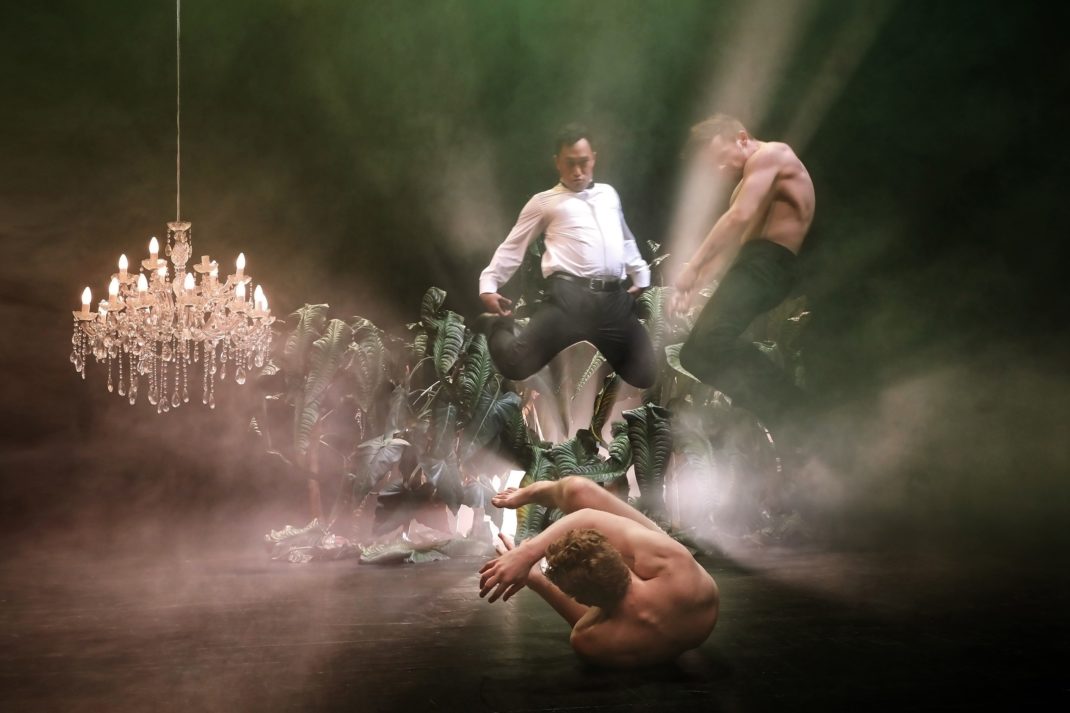 Among the finalists for the 2019 Archibald Prize, Australia's well-known portrait prize hosted by the Art Gallery of New South Wales, was a portrait entitled Mao's Last Dancer by Chinese-born artist Jun Chen. Chen, who is currently based in Brisbane, was commissioned last year by the National Portrait Gallery in Canberra to paint a portrait of Li Cunxin, artistic director of Queensland Ballet. It was one of twenty portraits commissioned to celebrate the Gallery's twentieth anniversary. Chen followed up with a second portrait of Li and entered it for the Archibald Prize. While it didn't take first place it was good to see a portrait of a dancer among the 2019 finalists. See all the finalists here.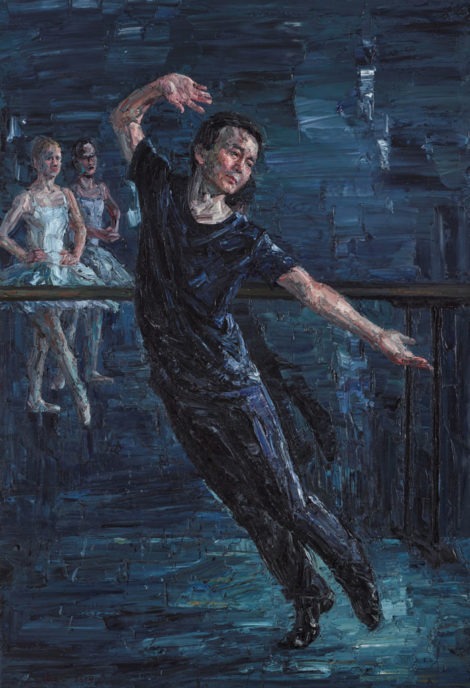 I have had a number of requests recently asking how to join up to receive notification of new posts. Here's how to do it:
1.Make a comment by going to the 'Leave a reply' form, which you will find at the end of every post.
2. Before hitting the 'Post comment' field, check the box that says 'Notify me of new posts by email'. (Make sure you have also filled out your name and email address. A website address is not necessary).
3. After you have submitted the comment you will receive a follow-up email asking you to confirm. It will say 'Confirm follow'. Once you have clicked on this field you should begin to receive notifications of new posts.
[UPDATE: A new 'subscribe' box is now on the home page just under the box that says 'View Full Tag Cloud'].
Michelle Potter, 31 May 2019
Featured image: David McAllister launching A Collector's Book of Australian Dance, Melbourne 2003. Photo: © Lynkushka