Queensland has scored another coup in its QPAC International Series with La Scala Ballet from Milan to perform in Brisbane in November 2018. The company will perform two works, Don Quixote (Nureyev production) and Giselle. Further details at this link.
In the footsteps of Ruth St Denis
Liz Lea's film that follows the trail of Ruth St Denis and others in India in the early part of last century is due for its first screening later this year. Follow this link to my previous post about this venture and stay tuned for further news.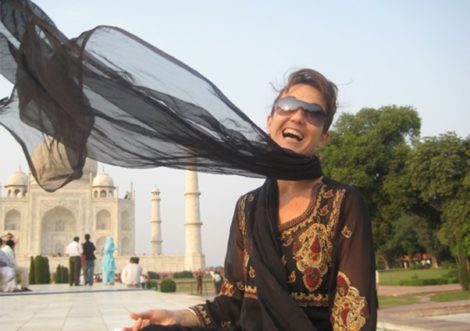 On view. Thinking bodies, dancing minds
An exhibition of Sue Healey's dance films will be on show in Melbourne from 13–28 April at the Margaret Lawrence Gallery, Dodds Street, Melbourne (VCA). It is in celebration of the 40th anniversary of VCA Dance and will feature films relating to the careers of Lucette Aldous, Nanette Hassall and Shirley McKechnie, former teachers at the College, and recent graduates Shona Erskine, Benjamin Hancock and James Batchelor.
'Emotional power charges an astonishing work.' Review of RED by Liz Lea. The Canberra Times, 12 March 2018, p. 20. Online version.
Michelle Potter, 31 March 2018
Featured image: Don Quixote, La Scala Ballet. Photo: Marco Brescia and Rudy Amisano